Dave Manara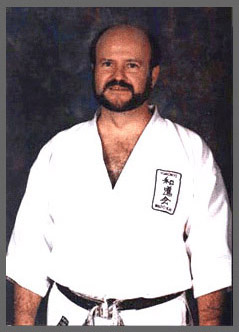 9th Degree Black Belt
President & Chief Instructor
Toronto Wado-Kai Karate
A respected leader in the karate community, Chief Instructor Dave Manara has studied karate in Canada and Japan since 1964. His 9th degree black belt is recognized worldwide by the World Union of Karate-do Organizations.  Known for his technical excellence, traditional philosophy and practical approach, Sensei Manara focuses his instruction on the most fundamental principles of karate.
Despite his friendly style, Sensei Manara has built a strong culture of respect. His mission as an instructor continues to focus on the development of the individual, not only as a martial arts practitioner, but also as a leader within the community. According to his own example, karate is a philosophy by which to lead one's life.
Within a long list of credentials and qualifications, Sensei Manara has received a Sports Canada Award (1973) the highest recognition in amateur sport. He has been called upon by the Supreme Court to provide expert testimony on martial arts and has served as CTV's "Wide World of Sport" head official for karate tournaments. As the president of the Toronto Wado-Kai, Sensei Manara has trained over 500 black belt students in Canada since he began teaching in 1969.
Mr. Manara graduated from Ryerson University in 1974 from the faculty of engineering. Since then he has had a successful career as a management professional and has served many national and international companies at an executive level. Professionally, Mr Manara's philosophy of focus, discipline and loyalty is apparent. On Sept 29, 2001, Sensei Manara became an inaugural inductee to the Ryerson University Sports Hall of Fame for his leadership in building a strong karate foundation at the university.
Sensei Manara draws on the support of the Senior Dan Council that plays a major role in providing leadership to the dojo members.
If you wish to contact Sensei Manara about our organization, he can be reached at              416 801-7435.